Redeem Any Park Membership Discount
Get 10% off with any Park Membership!
We accept any of Australia's biggest Caravan and Camping Holiday Park  Groups' membership.
That's right, if you're a Big 4 Holiday Parks, G'Day Parks, Family Parks or Kui Parks member we will give you 10% off your stay at Port Pirie Beach Caravan Park.
To redeem, simply present your valid members card when you check-in at the park.
Receive 12.5% off as you travel across SA!
Stay at any of our Sister Parks within 2 weeks of each other and you can claim  12.5% off of your stay.
Simply show your sister park receipt upon check-in.
Note: this discount cannot be used in conjunction with other discounts, deals or offers.
Are you a TAWK Member and travelling with kids?
At Port Pirie, we understand how important it is to travel as a family, but we also understand how difficult it is to juggle those extra travelling costs. As a member and proud supporter of TAWK (Travelling Australia with Kids), all TAWK members kids will receive 2 nights FREE stay when you book any of our sites. Simply show your TAWK membership card on arrival.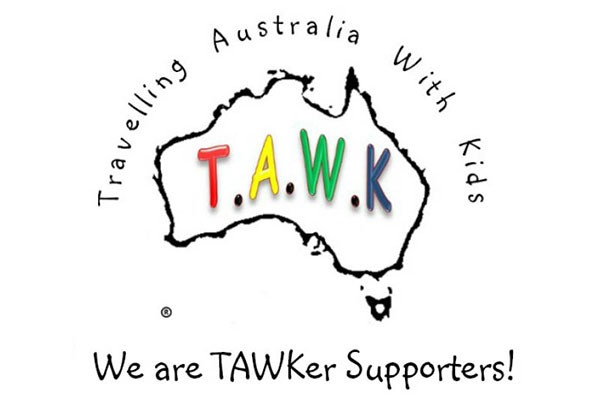 Enjoy the gift of a fun-filled holiday with us by the river!
Looking for the perfect gift for that special someone? Why not treat them to a calm break by the waterfront in our scenic & interesting town. Call us today on 08 8632 4275 to purchase your exclusive Port Pirie Beach Caravan Park Voucher. 
*All specials are subject to availability and apply to new bookings only.
*Only one deal or discount can be applied per booking and cannot be used in conjunction with any other offer.
*Acceptance of holiday group membership cards is at managers discretion.
*Holiday group membership cards must be valid and in your name.
*We cannot honour any specific deals or discounts run by individual holiday groups.
*For cancellations and refunds, please see our Cancellation & Refund Policy for the full terms and conditions.
Any questions, please do not hesitate to contact us.